Ingenia Rental Chambers Flat
Ingenia Rental Chambers Flat
Ingenia Rental Chambers Flat is one of South Brisbane's most affordable short and long term accommodation options for singles, couples and families.
Our dwellings for rent are located in a quiet semi-rural residential area of the Logan region conveniently close to shops, hospitals, medical centres, golf course and clubs.
As a permanent resident, couldn't find a safer Park, great facilities, prices are great, staff are amazing… So recommend! Shop is excellent and maintenance staff are fast and awesome people!
Rental Accommodation Options
Chambers Flat Rental Village offers one and two bedroom cabins — choose from fully self-contained, fitted out with all the creature comfort, or a budget-friendly option that takes advantage of our clean and tidy on-site amenities.
Small pets are welcome at Ingenia Rental Chambers Flat (subject to approval).
On-site Facilities
Enjoy the comfort and convenience of Chambers Flat Rental Village with our on-site facilities:
Convenience store
Resident community room and BBQ area
Resident pool
Laundry (washing machines & dryers)
Mail boxes
Friday courtesy bus (multiple local shopping drop offs)
Fully secure with entrance and exit gates
Wi-Fi
Location
Experience our friendly community living right next door to Chambers Pines Golf Course.
Located between Brisbane and the Gold Coast in the Logan region, Ingenia Rental Chambers Flat is ideally suited for people wishing to make day trips throughout South East Queensland.
Reviews

Chrissy Clarke
10:49 18 Aug 21

Ruwan Wijekoon
05:05 23 Jul 21

Jaimee Mckenzie
12:27 16 Jul 21

Rolynda Longford
08:00 28 Jun 21

Margaret Jaques
08:26 10 May 21
Have friends who live here, affordable cabins, bus that goes to local shopping centres, rec room, new pool, solar to cabins, electricity is very cheap eg $16 p/mth, takeaway and convenience shop on-site, secure boom gated complex with on-site manager.

Kristy Goodall
21:17 02 May 21

Levi Cochrane
08:37 25 Apr 21
Professional & very Welcoming.Everyone that lives here are nice, they keep to themselves, No loud Parties or Music, your Apartment & Vehicle are safe.

Michael McCracken
04:36 24 Apr 21

Melissa Douglas
22:39 13 Apr 21

Gail Mcleod
04:45 02 Apr 21
Visited my brother,always a good visit

Shaun Peyton
03:37 05 Mar 21
They have some amazing cabins and all at good prices and the staff are just lovely

Brandon Hurley
13:33 26 Feb 21

Devend Kamboj
11:55 12 Feb 21

Austin Hunter
07:32 01 Feb 21
I have afew fish tanks am I aloud them in a 1 bedroom rental ?

Natalie Smith
00:25 29 Dec 20

Kirralea Johnson
06:26 04 Oct 20

brady gillam
08:21 11 Sep 20

Celia Da Costa
06:11 08 Jul 20

Glenn Callaghan
21:52 25 Jan 20
Where my parents purchased a unit.... has pool, bowls green

DARREN BAYLEY
16:18 14 Jan 20

Mark Stoddart
09:03 09 Jan 20

Peter Smith
11:26 29 Nov 19
It is fantastic living here, it's peaceful, the quality of care from the staff is absolutely wonderful, it's nice to be treated so well.

adam Kennish
03:25 14 Oct 19

Aiden Thompson
11:57 05 Oct 19

James Bell
01:01 20 Sep 19
BEING MY FIRST VISIT I WAS IMPRESSED WITH WHAT WE SAW AND PRESENTATION

Will Maunsell
06:53 15 Sep 19

Monica De Leacy
02:17 11 Sep 19
What an amazing place, great facilities and housing

Tamie Blanch
05:03 01 Sep 19

Harold Masters
10:57 18 Aug 19

Clean, tidy, affordable and secure.

Dyson Pelgrave
03:37 05 Aug 19

Maximus Power (Max Power)
08:19 21 Jul 19
Nice little community great sized units / bungalow style rentals.

Quinnie Lane
01:41 09 Jun 19

Susan Woods
05:12 28 May 19

Sandra Hemmings
02:40 28 May 19
Affordable housing, new & older homes, friendly people, small shop at front, one bedroom cottages also bigger homes.


Bob Cripps
06:30 09 May 19

Leslie Innes
07:28 05 May 19

Teri Reweti
05:44 01 May 19
Debbie and Tracey were awesomely helpful and can't wait to be residing there

Nicole Kingston
04:10 04 Feb 19

Joshua David
13:04 30 Nov 18

terry horsfall
03:22 06 Nov 18

Samuel Mcinnes
12:27 17 Mar 18
I moved in the staff are very friendly nice and quit place

Andrew Owens
03:26 29 Jan 18

Maggie Thompson
09:36 19 Jan 18
I have been living here for 11 years. Staff r always friendly and helpful. It also has the best take away shop in Brisbane.I LOVE IT.

Anne Frost
06:48 29 Jul 17

Our expert onsite management team is responsible for the day to day management of Ingenia Rental Chambers Flat and will happily assist you to make your stay all the more comfortable.
657 Chambers Flat Road QLD 4133
Phone: (07) 3803 5401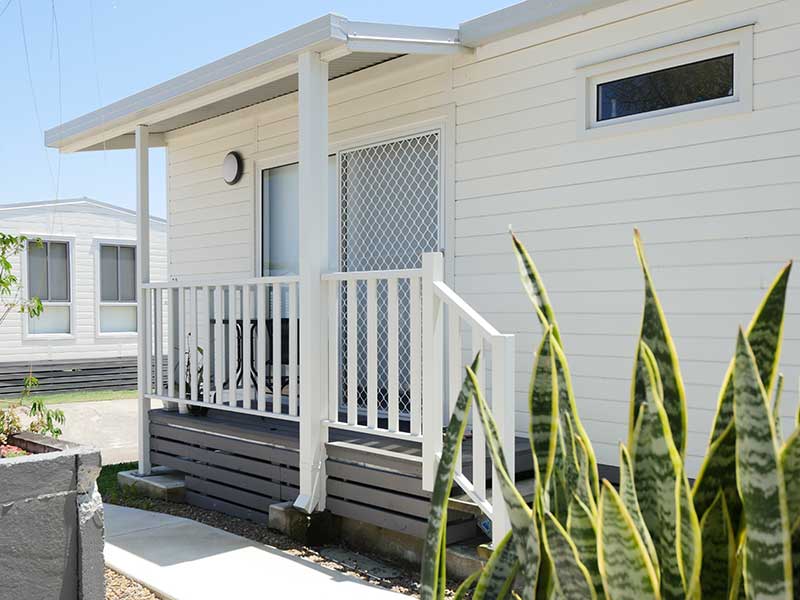 Fill out the form for more information or call (07) 3803 5401
Ingenia Rental Chambers Flat
657 Chambers Flat Road
Chambers Flat QLD 4133
(07) 3803 5401