Ingenia Rental Durack offers comfortable and affordable rental living in Brisbane for both singles, couples and families. If you're looking for a permanent rental, we have the perfect accommodation solution to suit your needs.
You will find us located on the South-West side of Brisbane situated on 34 acres of landscaped parklands. Just 14km from the Brisbane CBD, Ingenia Rental Durack is in a great location close to public transport, parks, shops, restaurants and entertainment venues.
My wife and I have lived in this park for a little over three years now, and we love it. The park is very peaceful, and has a very nice tropical atmosphere due to its abundance of greenery, particularly palm trees.
Rental Accommodation Options
Ingenia Rental Durack offers affordable rental options including fully self-contained one and two bedroom cabins, relocatable homes and caravans – available for short term or long term rent.
Small pets are welcome at Ingenia Rental Durack (subject to approval).Please note that bed linen, pillows and blankets are not provided.
On-site Facilities
Ingenia Rental Durack has the following on-site facilities for your enjoyment and convenience:
Swimming Pool
4 x Laundry Facilities (washing machines & dryers)
Mail Boxes
Location
Residents at Ingenia Rental Durack enjoy a quiet country lifestyle whilst being within a stone's throw of local facilities including:
Medical Centre
Major Shopping Centres
Bowls Club
Golf Club
Various Recreational Facilities
We are within close proximity to train stations and a bus stop is conveniently located at the front entrance to Ingenia Rental Durack.
Reviews

LA-VAUN BARNEY
07:00 22 Aug 21

Patricia OLM
02:10 13 Aug 20
I love my new 2 bedroom condo

Belinda Bottle
22:52 09 Jan 20
Reception is helpfull and very friendly

Randal Linning
05:06 07 Sep 19
feels like home, i have excellent neighbours and live on a very sociable and respectful street.. affordable living close to work and amenities 🙂

Gabriella Nye
16:36 30 Aug 19

Shell Shell
08:21 05 Jun 19
Beautiful bush setting, gorgeous plants and trees, friendly people. Lovely vibe in general.

Justin ingram
02:52 26 May 19

INOV8 Rusty
07:17 06 Jan 19

Rodney Boyle
05:40 22 Dec 18

Tony Michael
01:08 12 Dec 18

Lynda Olisa
04:25 12 Nov 18

Alpha Asibor
11:38 29 Oct 18

Debra Croft
02:38 27 Jan 18
Very clean and people are friendly and helpful

Very good nice and quiet and clean

Phillip Thrush
08:23 01 Jul 17

Simon Edwards
03:29 04 Jan 17

Kerry Boettcher
10:02 07 Sep 21

Steve Southall
21:47 16 Aug 21

Michael Collins
07:36 17 Nov 20
Some of it is old but slowly being replaced with modern new units

Mark Guyatt
11:53 23 Apr 19

Tyrone Going
08:19 30 Dec 18

Angels Segarra
10:12 24 Apr 18

Shakil Riyad (shaksimus)
08:50 23 Apr 18


Julie Enright
08:25 15 Feb 18

Darren Burke
12:05 07 Feb 18
Excellent and friendly people

Vickie Bailey
12:17 20 May 19

Niroshan Niro
08:06 08 Mar 18

Jules Enright
04:39 07 Feb 18
Was surprised at how clean the park was.

Suzanne King
07:24 02 Dec 17

Chris Pinner
05:54 18 Sep 17
Shady, relaxed, central, fairly quiet, 2 shopping centres easily reached. Amenities needed more service.
Our expert onsite management team is responsible for the day to day management of Ingenia Rental Durack and will happily assist you to make your stay all the more comfortable.
758 Blunder Road Durack QLD 4077
Phone: (07) 3372 7300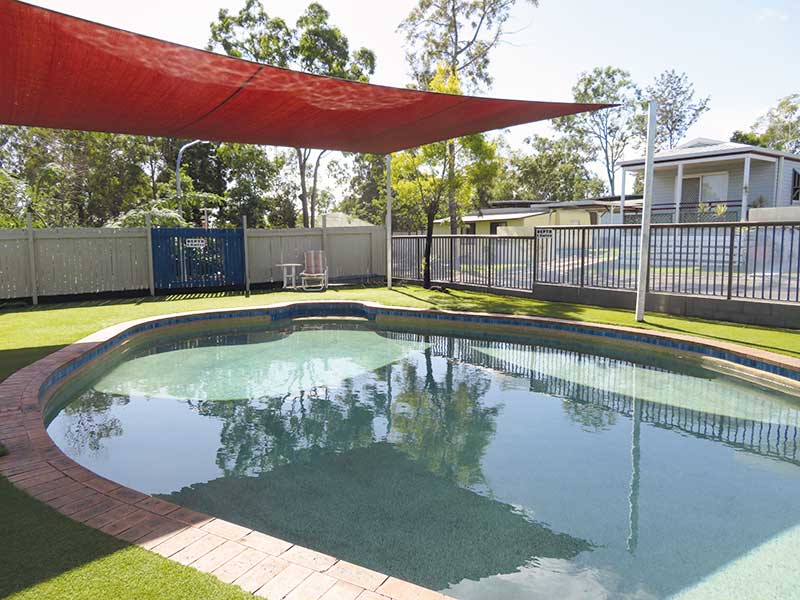 Fill out the form for more information or call 
(07) 3372 7300
Ingenia Rental Durack
758 Blunder Road
Durack QLD 4077
(07) 3372 7300