Residents at Ingenia Rental's three Melbourne communities have fired up the grill for Neighbour Day, to celebrate the importance of community and strengthen friendships.
Combating social isolation has never been more important with recent research at Swinburne University of Technology showing that more than 54 per cent of Australians reported that they've felt lonelier since the start of the pandemic.[1]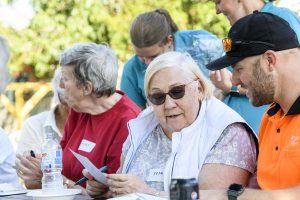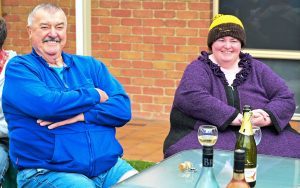 Ingenia Communities' Residential Communities Manager Nicole Jentz believes events like Neighbour Day are essential in reinforcing the importance of having support networks or just someone you can reach out to for a chat.
Neighbour Day reminds us of the value of human connection and friendship within our wider community. Events like this give residents the chance to enjoy some much-needed interaction with neighbours and friends — especially after a challenging few years in Victoria with the COVID restrictions

Nicole Jentz
Ingenia Rental's Chelsea community welcomed a bumper crowd of around 70 people to their BBQ over the weekend.
Community Manager Susan Prouse said the event was a great success in helping to strengthen existing bonds with friends and neighbours as well as provide an opportunity to get to know others in the community a little better.
Our residents already form a very tight-knit community, but after the last couple of years we wanted to invite everyone to get together, enjoy a little fun, and celebrate being there for each other. We've got a diverse resident group who are living their own lives and come and go as they like. But we can also make the most of being surrounded by good friends and neighbours

Susan Prouse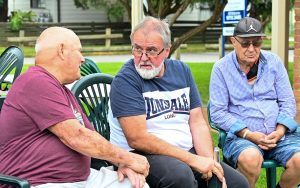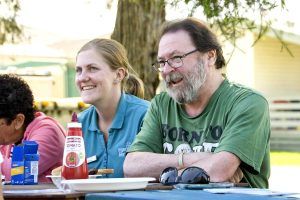 "Knowing that you can turn to your neighbours for support, advice or just a friendly ear, is so important. " Ms Prouse said.
One resident was also the lucky winner of the highly coveted meat tray raffle.
[1] Lim M, Lambert G, Thurston L, Argent T, Eres R et al. 2020. Survey of Health and Wellbeing – Monitoring the Impact of COVID-19. Swinburne University of Technology: Iverson Health Innovation Research Institute.